Engaged Readers
Description
The motto of this group is: · First the reader, then the commenter. · The members of this group actively contribute to e ...
See more
You have no groups that fit your search
in Engaged Readers and in 4 more groups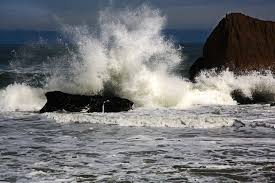 On those days when I wake early enough, my morning ritual is to head to the beach, and if I time it right, I will arrive to witness yet another spectacular sunrise. It never fails to disappoint as the slow assent of a giant, the orange sun illuminates the sea and its surrounds, b ...
4 min. reading time · 8 likes · 5 comments Travel
in Café beBee and in 1 more group
A short piece related to British politics, Media and a sense of humour. If you have no interest in British politics then do feel free to scroll on by. · The other day the BBC launched a new Sunday politics show featuring its former political editor, Laura Kuenssberg. So far so no ...
4 min. reading time · 2 likes · 2 comments Politics
in Café beBee and in 4 more groups
This is LOVE! Capital letters and exclamation mark included. · All things considered it's a pretty damned exciting feeling. The sheer exhilarating rush of love and lust and desire and anticipation and kissing and touching and closeness and all that stuff is some huge, almighty ru ...
3 min. reading time · 5 likes · 8 comments Music
Do you want to manage your own group?