The problem with search visibility on Google?
My latest post on beBee, Exclusivity of Truth, doesn't show up on Google at all despite having typed all the keywords.
On Microsoft Bing, it appears at the top of the page.
@Javier 🐝 CR, what are the reasons for that.
Perhaps only Google knows. :)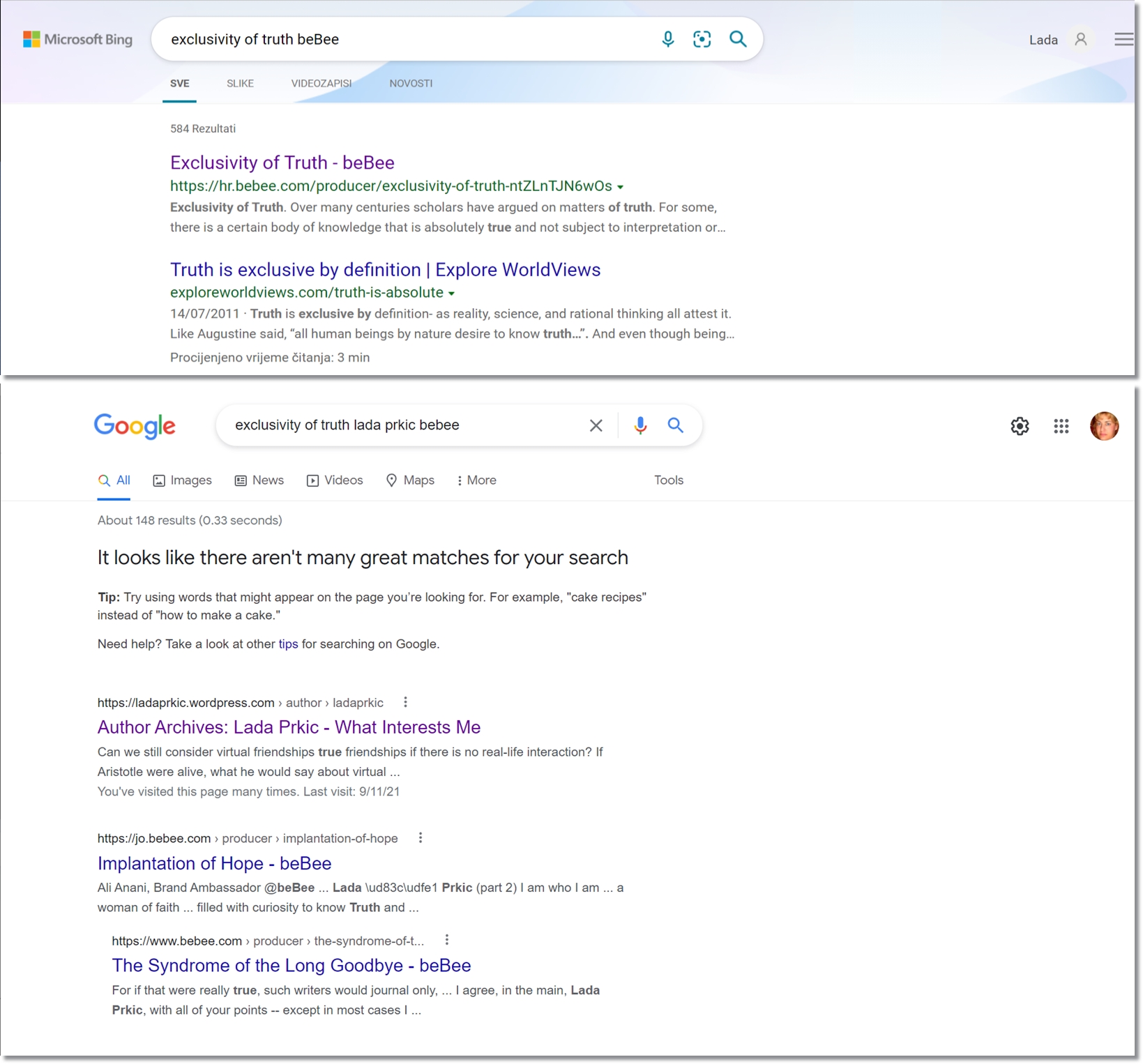 Related content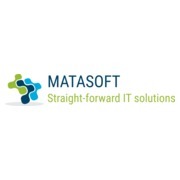 3 months ago
Zlatko Matić · Are you a Google search guru, skilled in constructing advanced Google search queries for retrieving business contacts information? Wouldn't it be great if you could automate business contacts extraction and matching, according to your search query? · Do you have a list of web sit ...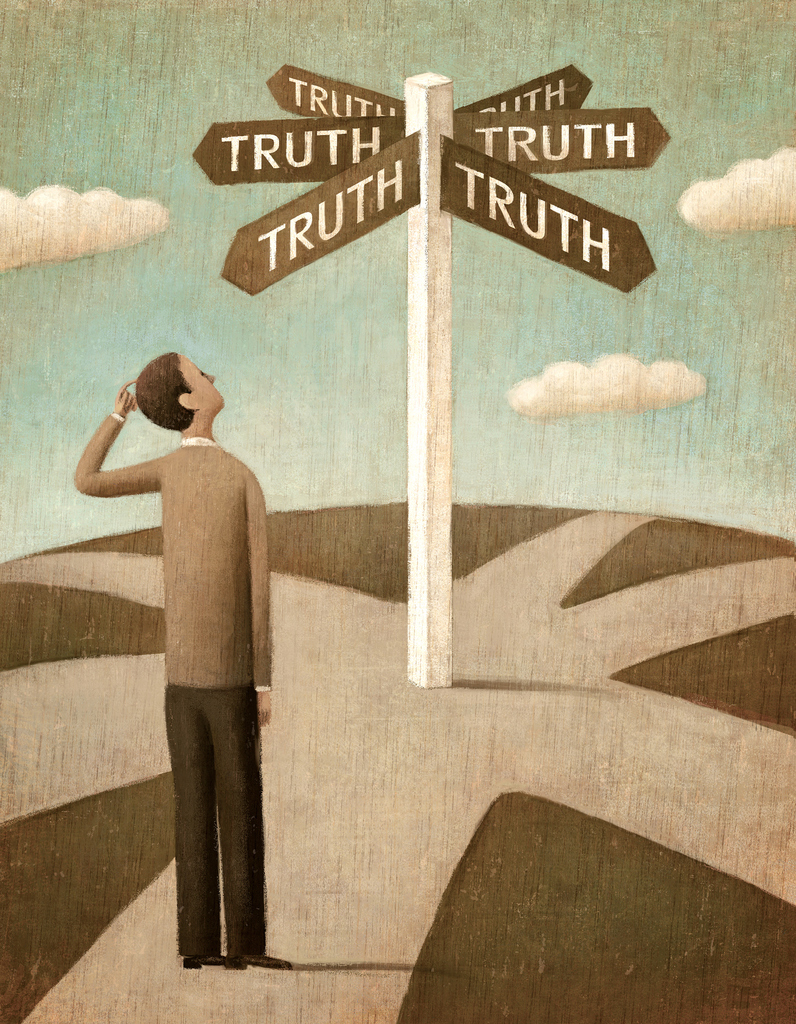 3 weeks ago
Lada 🏡 Prkic · Over many centuries scholars have argued on matters of truth. For some, there is a certain body of knowledge that is absolutely true and not subject to interpretation or consideration of context. For others, all truth is relative and subject to change. There are many philosophica ...
You have no groups that fit your search