7 months ago · 1 min. reading time · visibility ~10 ·
When to End Replying to Someone's Comments?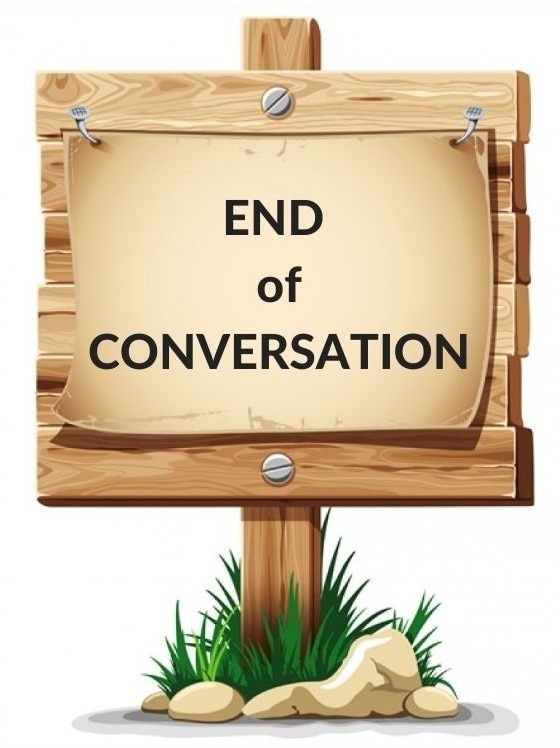 An article I read the other day about when we should end a conversation prompted me to put some words on the screen about a similar subject - when to end replying to someone's comments.
Many posts have been written about commenting and responding to comments, but I always ask myself when I should end a two-person comment thread.
Many times we mistakenly think the other person wants to continue a conversation, but, actually, he/she only feels obligated to respond. Fortunately, there are times when both commenters want to continue their conversation and enjoy participating in a long thread.
But what to do when receiving a rude and offensive comment from a person with whom you interact regularly. Should you address such a comment or ignore it? 
At first, I feel unpleasantly surprised. After that initial reaction, I often try to find an explanation for such behaviour. Perhaps that person had a bad day or feeling bad about something in his/her own life, and their comment has nothing to do with me. In my experience, it is always best to discuss such things in private, without needing to make it public. I learned a lesson after I once made a difficult discussion public for everyone to see. Never again!
Comments are, actually, public dialogue. Many of us still have to master the art of dialogue and when to end a conversation. My advice is to avoid getting emotional. I learned to take a pause and review my comments and responses before pressing the Reply button. Still fail sometimes. :) 
What about you? 

You have no groups that fit your search