1 year ago · 3 min. reading time · visibility ~100 ·
What Happened with beBee Support?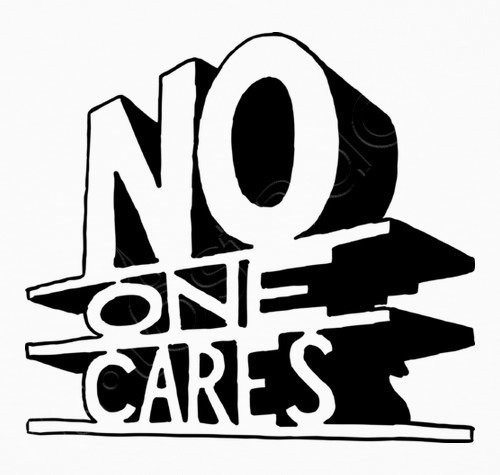 I am writing this post as a last attempt to draw the attention of beBee management to my problem with the Producer. About three weeks ago, I experienced every blogger's worst nightmare, an "Invalid ID" error - a bug or a glitch that caused the disappearing of my two posts from the Producer platform and disabled commenting and sharing. 
 
The problem with my post The Purpose of Being on beBee happened a few days before New Year, so I didn't expect it would be solved during the festive period. I sent a message to Javier 🐝 CR on 29th December and asked him for help with one of my most liked and commented post which disappeared from my blog, my wall and Stats as if never existed. Still no response.
My friend Ken Boddie was the first who alerted me that he couldn't comment on but kept getting an "unidentified ID" message. 
To find the post in the vastness of the Internet, I had to "google" the post title. I couldn't comment, reply to comments or share and still can't.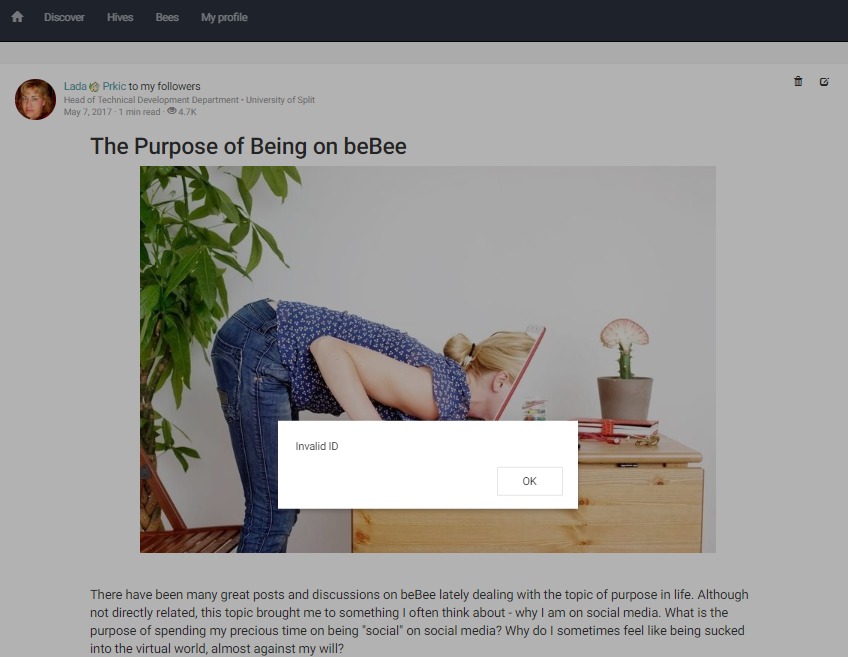 In the meantime, I have tried to reach anyone from the support team. At the bottom of the Producer page, there is a contact link that opens the blank form with the following note: "Use the form below to send us your comments or report any problems, and someone at beBee will get back to you as soon as possible." 
But after filling the form, I couldn't send it because the link doesn't work.
Then I sent a message to Daniel Paz,  Chief Information Officer (CIO) at beBee on 4th January and asked him to forward my message to someone at beBee who could solve the problem. Still no response.
After I re-shared my other post Is There Beauty in Verbosity?  the same thing happened again. It is said that bad luck doesn't strike the door twice but, unfortunately, it did with an "Invalid ID" error. (: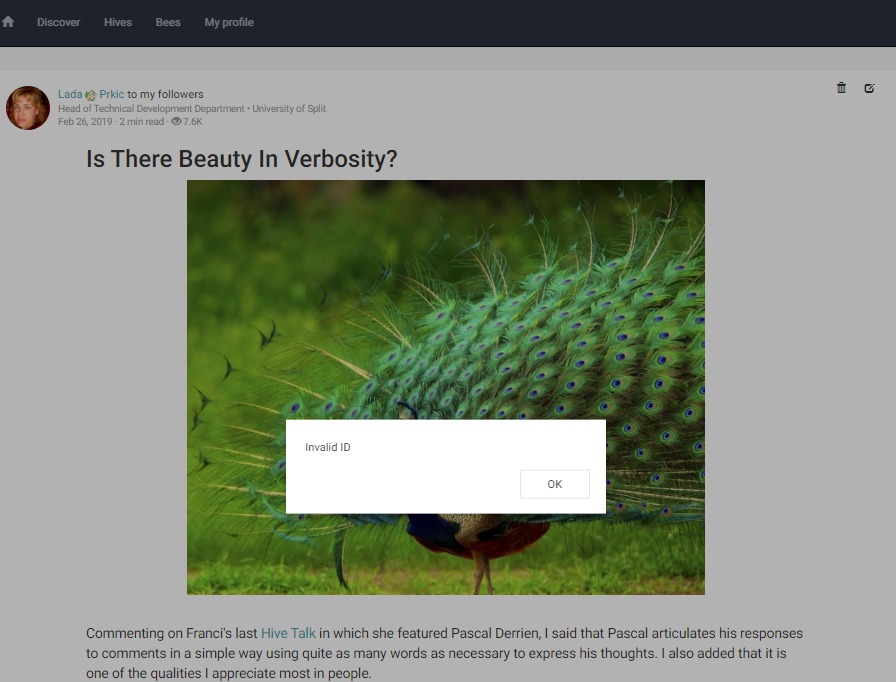 Ken, my beBee comrade, gave me an email address support@bebee.com to which I sent another request for help and explained what happened. Still no response. 
The whole thing is frustrating and disappointing. Every problem with posting and commenting affects the very core of the social platform. Until a year and a half ago we used to contact Federico Álvarez San Martín for resolving any such issue. Unfortunately, he left the beBee team. Those were different times when every problem with posting was resolved promptly. 
A few days ago, I tried one more time to send the filled contact form, but again, the link didn't work. It kept repeating the same message, "Please review the fields marked in red". There are no fields marked in red! I have written another text but the same message kept showing.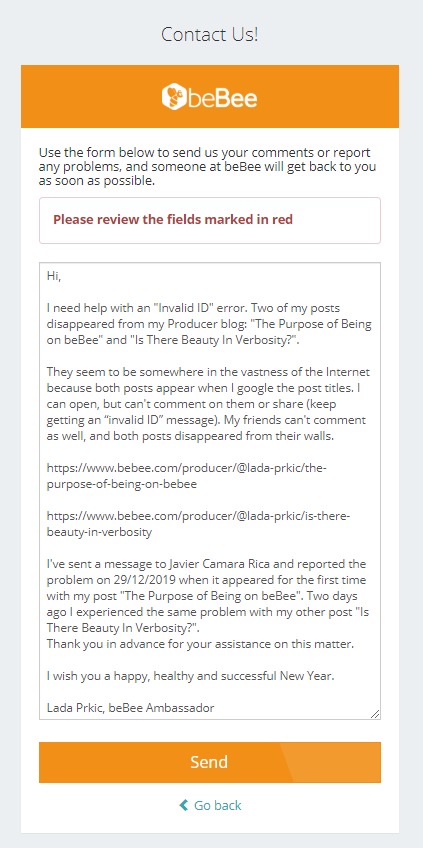 There is only one thing left - to write a Producer post. I even wrote two short buzzes on this matter, but to no avail. 
What more can I do? 
According to Javier, beBee is now more focused on job search and giving visibility to profiles on Google. After more than three years, beBee has reached maturity, point of profitability and viability of the project. 
I congratulate beBee management for reaching their goals, but it seems to me, and maybe I am wrong, that blogging not focused on advocating to others about products, services or maximizing site traffic by utilizing Search Engine Optimization (SEO) keywords, is less important. 
I am not trying to market my expertise or sell anything. For many bloggers like me, there is no worse feeling than losing your content which took hours for writing, but also long comment strings which are sometimes more valuable than the content itself.
I do not expect that a CEO or CIO or anyone else of beBee management responds to my message immediately. But I expect beBee to have some sort of Help Center as with Facebook, LinkedIn, Quora, Minds, not to mention further.
I am not the first or the last one to experience content loss on Producer. Errors happened on every platform. It could have been a server malfunction, a hacker, or something else - that is not particularly important to you and me, ordinary bloggers. What is important to me is getting my blog posts back and the ability to comment. 
Just before finishing this buzz, I have received a message from Preston 🐝 Vander Ven informing me that he couldn't comment on any of my blog posts but keep receiving an "Invalid ID" message! 
 
After all that said, I wonder, what is the purpose of blogging on beBee if such things happen and no one helps to solve the problem, or even worse - no one cares. 
You have no groups that fit your search