4 years ago · 1 min. reading time · visibility 0 ·
Quick Buzz Becoming the Producer Post ► Concrete from Wood!
According to the new changes on the beBee platform, a short buzz or a Quick Buzz, as named, will be distributed only to followers and won't be shared in any hive.
If you want to share a link or a picture into a specific hive, you need to write the additional text to fulfil the minimum quota foreseen for a Producer post (200 words).
It is my first attempt at converting a Quick Buzz into a Producer post and sharing the link to my hive Interesting Engineering, Technology, and Discoveries.
The article is about a new type of concrete largely consists of wood developed by Swiss researchers of the Institute for Building and Environmental Technologies at the School of Engineering and Architecture of Fribourg. They are fabricating a load-bearing concrete in which the volume fraction of the wood is over 50 percent.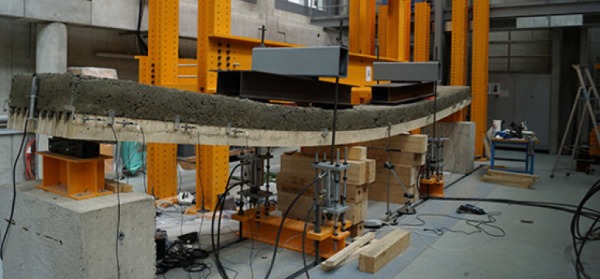 According to the head of the Institute Daia Zwicky, the new concrete-wood materials weight half the weight of normal concrete. The lightest of them even float!  They also show good flame retardancy and act as thermal insulation.
It will take several years before we see the first buildings in which lightweight concrete containing wood plays an integral role in the construction. The level of knowledge required for widespread application is still too limited.
Daia Zwicky
More about this exciting discovery  on, https://phys.org/news/2017-07-concrete-wood.html
You have no groups that fit your search