2 years ago · 3 min. reading time · visibility ~10 ·
Many Layers of the Commenting Onion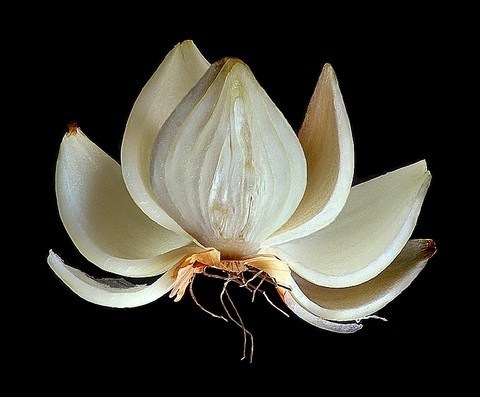 From my first step into the world of social media, I was fascinated by people who regularly inhabit comment sections. I still wonder what drives someone to become a regular commenter but also why many never participate by commenting.  Some of the beBee regular commenters engage with almost every post. Unlike them, there are many who never offered an opinion online but regularly push the Relevant button. 
I have seen a wide range of approaches to leaving comments on blogs over the last three years on beBee. My approach is - don't comment for the sake of commenting, which is in line with my writing philosophy. As seen on this platform, many would disagree with me. 
An onion with its layers is an appropriate metaphor for personal social networks and circles of friendships. Social media interaction through commenting is wrapped in many layers. As circles differ in the quality and quantity of relationships, the commenting onion layers differ in the quality of comments. Each layer reveals comments which differ in interpretation, meaning and purpose.
The outermost dry layer represents meaningless, throw-away comments that are completely irrelevant to the topic. I have one piece of advice to the authors of such comments -  scroll past if you are not interested in real engagement. 
Peeling the next layer away reveals comments which don't say much that builds on the conversation. I call them 'great-post comments' in which commenters don't say why the post is actually 'great.' Some even put 'extra effort' into their comments and simply repeat what the author already said. It is okay to show some appreciation to the blogger, however, when you opt to engage in this form of communication, then don't make a comment for the sake of commenting.
As we approach the core, layers reveal comments that are more thoughtful and relevant. Commenters have obviously read the post, they ask questions, give examples, personal stories, or put another point of view that provides value to the author and the readership. Their comments may be short, but they add to the discussion. 
At the core of a metaphorical onion, there are comments that stand out. Several commenters/writers definitely deliver value. They stir the pot and generate discussions. Their comments serve as fuel for more comments by bringing others into discussions. I don't mean two-person threads where a commenter and a writer lead their endless dialogue, but threads where more people discuss and make the conversation interesting enough that others want to join. 
These top commenters are also regular content contributors. We all know who they are. Some of them are far less engaged lately, but their contribution always enriches discussions. Their comments helped me grow as a blogger.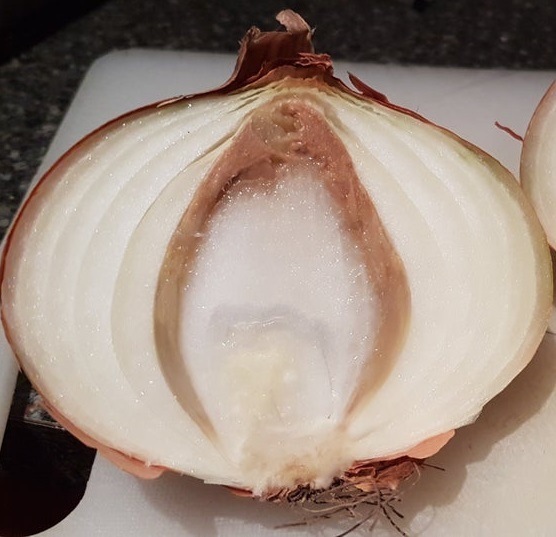 Unfortunately, peeling layers away sometimes reveals rotten and smelly layers.  
 
Even in our small community, there were people who deliberately provoked others online to make them upset and angry. Don't mix such comments with negative comments. Negative comments discuss a matter, while provokers and haters attack a person's character. 
Thanks to the beBee management, as well as a positive and supportive community, this platform is not a fertile ground for those who behave in a rude and disrespectful way. 
On the other side, peeling commenting onion also reveals slimy comments. These are comments that are sugary to an excessive or servile degree. I wrote about it in one of my blog posts. 
Peeling the commenting onion is also a metaphor for a learning process. Blogging is considered a tool for sharing knowledge, but a comment section may also be a fantastic learning resource. Often, conversations in the comments are more valuable than the post itself. Many new thoughts and ideas were born in the comments exchange. I am thrilled that some of my comments also inspired other bloggers, and gave them ideas for their posts.
Comments benefit the commenter, the author and readers as well. Also, commenting on other people's blogs is a great writing practice. 
Please, put more effort into your comments next time. It will add value not only to your online reputation but also to someone else's post. 
All of you who feel too shy to engage with the comment section (I  was one of you), assume it is a place when friends gather together to discuss interesting ideas. You have time to think before participating. For me, commenting was a starting point for blogging. Give it a try. Take that first step and make someone's day by commenting on their post! 
You have no groups that fit your search