5 years ago · 3 min. reading time · visibility ~100 ·
Licitars: Hearts Made Of Honey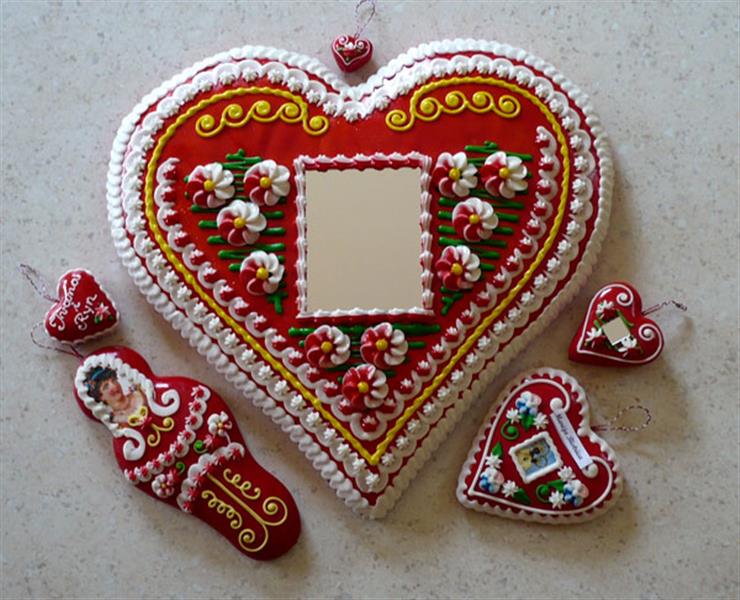 This post is about the biscuit that is one of the most famous symbols of Croatia.
Licitars are traditional biscuits made with sweet honey dough, red glazed and decorated in bright colours. They are a part of Croatia's heritage and the traditional symbol of Zagreb, the capital of Croatia. It is also one of the most popular souvenirs which many tourists want to take home.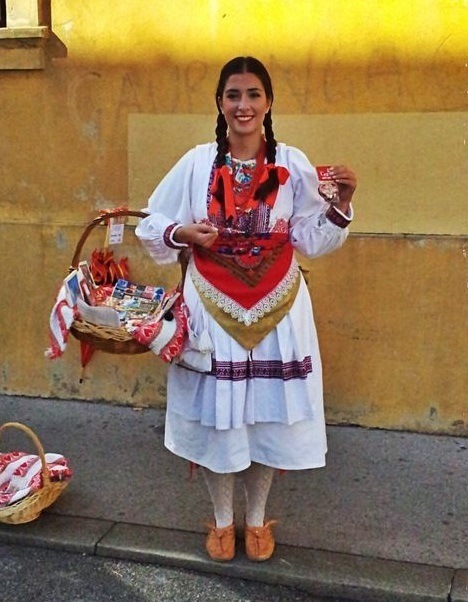 Particularly interesting are the girls dressed in traditional costumes, selling the licitar souvenirs on the streets of Zagreb.
Licitars come in many forms and sizes, such as doll, bird, mushroom, horseshoe, horse, cherries and bird, but most often in the shape of a heart.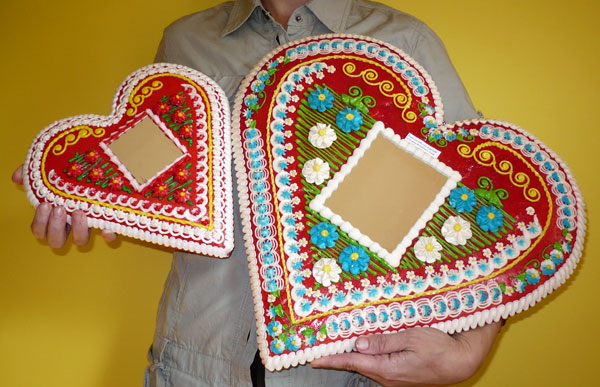 Almost every licitar heart has a small mirror or piece of shiny metal that looks like a mirror placed at its centre. Licitars also have engraved texts, love poems, and personal messages and phrases. They are gorgeous with their red shiny glaze and rich piped royal icing decorations in various colours.
  
Why a Mirror?
 
A licitar heart is a symbol of the heart of a person who gives it to you. In the old days, when a young man was in love with a girl, he gave her a licitar heart with the words: "Look whom I've got in my heart." She would have looked at licitar and saw her reflection in the mirror.

 
Nowadays, the licitars are given away as a token of love for romantic celebrations, such as weddings or Valentine's Day, but also to family members. It is also a symbol of friendship and hospitality.
 
My husband gave me a licitar heart many years ago. I still keep it in our home.
The magical attraction of licitars is certainly not in their material value, but in the message they carry. To give someone a licitar heart symbolizes an invisible bridge and love bond between those people.
Since the beginning, they have been sold at fairs and church feasts on picturesque stalls together with mead and other wax products.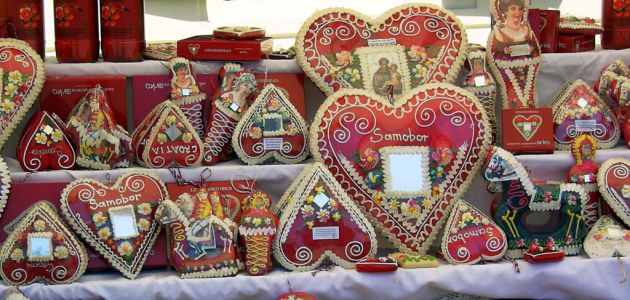 Licitars are added to UNESCO Intangible Cultural Heritage List in 2010, as "Croatian gingerbread". Though they do not actually contain ginger, licitars are referred to as gingerbread.
Honey bread or gingerbread can be found throughout Europe, and even further, but the Croatian Licitars from Northwest Croatia have specific and unique features, such as a bright red glaze and characteristic decoration.

History and Tradition
The tradition of making licitars goes back to the beginning of the gingerbread and wax craft in Croatia, in which the beekeeping and honey trade was developed already in the Middle Ages. A lot of written documents from that period confirmed it. The origin of gingerbread itself is quite vague, and according to some data, the 11th-century crusaders brought gingerbread to Europe.
The craft was intensively developed in the 18th and 19th centuries. In northern Croatia, licitar makers known as "medičari" were prominent craftsmen who were making dough and wax products such as Licitars, gingerbread cakes, candles, mead and a local drink called "gvirc". During the 1950s, interest in the craft has ebbed but today things are getting better, and there are more than 35 master gingerbread-wax craftsmen who kept the tradition alive.
Even today the methods of production have scarcely changed. Authentic recipes were kept the family secret and handed down from generation to generation. The oldest family-owned craft that operates today was opened in 1882 in Marija Bistrica, a small town famous for the Black Madonna, an old Marian shrine. Numerous gingerbread shops in Marija Bistrica have a long and rich tradition, preserving the heritage by selling Licitars and traditional children wooden toys that also became protected by UNESCO in 2009. 
Licitar Hearts as an Inspiration
Krešimir Baranović, a Croatian composer, was inspired by Licitars for his full-evening ballet called Licitar Heart (1924). Clear and playful, and based on his own libretto in which a licitar heart brought together the two young, Baranović composed the music based on local tunes.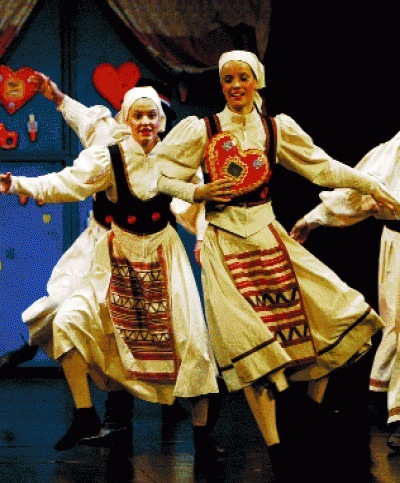 The local fashion brand - Hippy Garden, was inspired by this distinctive souvenir of Croatian heritage. They implemented licitars in a successful fashion story as a wearable souvenir, carrying the message -From Croatia with Love!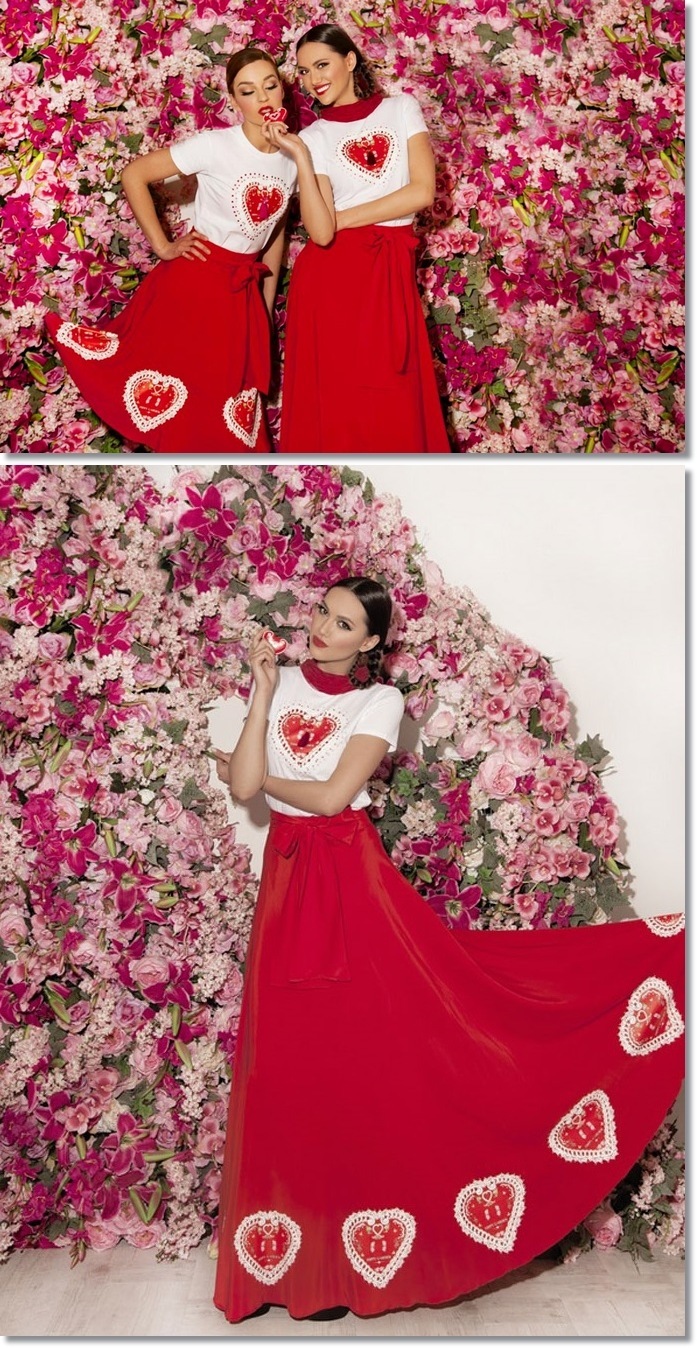 How It's Made
The traditional sweet licitar dove is made of honey, flour, licitar yeast, water, and edible colours. Nowadays, sugar is used instead of honey as a much less expensive ingredient.
If you would like to know how licitars are made, here is a wonderful video provided by UNESCO and the Croatian Ministry of Culture.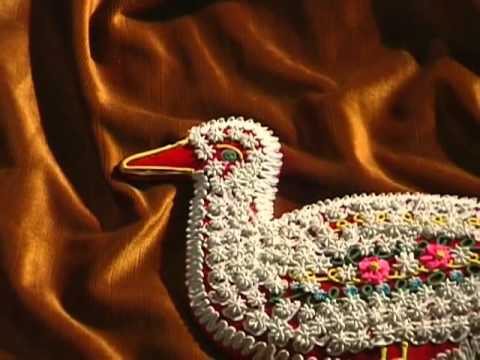 If you ever make a trip to Croatia, look for the licitars and give them to someone special. When given from the heart, no matter how small token of appreciation will bring joy to those you love. 
From me, with love!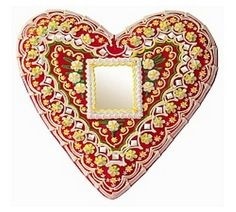 Source:
 
1. Licitar
2. http://www.udovicic.com/medicarna/
 
"""""""
You have no groups that fit your search