4 years ago · 2 min. reading time · visibility ~10 ·
In Search of the beBee Bees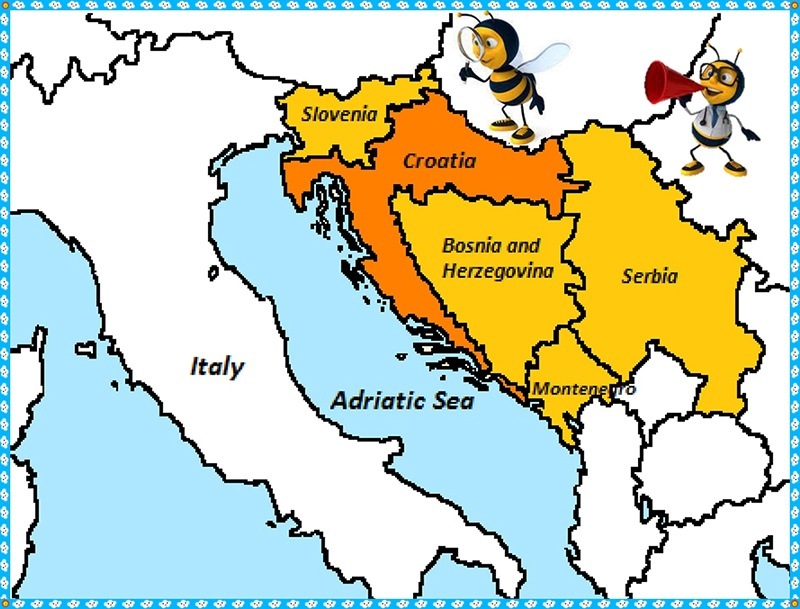 Since I joined beBee in March 2016, I have been in a constant search of active users from my country Croatia. Sometimes it reminded me of Diogenes and his quest for an honest man.
So far, I have found three active and half-active users.
Thanks to beBee we can search users by countries (there are some minor glitches with locations). Therefore, I put an effort to explore those lists not only for Croatia but also for some neighbouring countries. While assembling data, I have got an idea for the new post; to look at the bigger picture and find out how many people are using beBee in this part of Central and Southeast Europe.

In this post, I have put together some available statistical data that will help to understand the current state of beBee affinity network in this corner of the world.
I found the last report brought by We Are Social- the global social media agency, and Hootsuite- the social media management platform, published on January 26, 2017. This report is about social media and digital trends around the world, covering 238 countries.
For each country listed in the table below, I gave the number of total population, internet users, and active social media users, out of many more statistical indicators presented in the report. The last column shows the numbers of registered beBee users.
Besides Croatia, I included all the neighbouring countries (except Hungary) which have similar languages.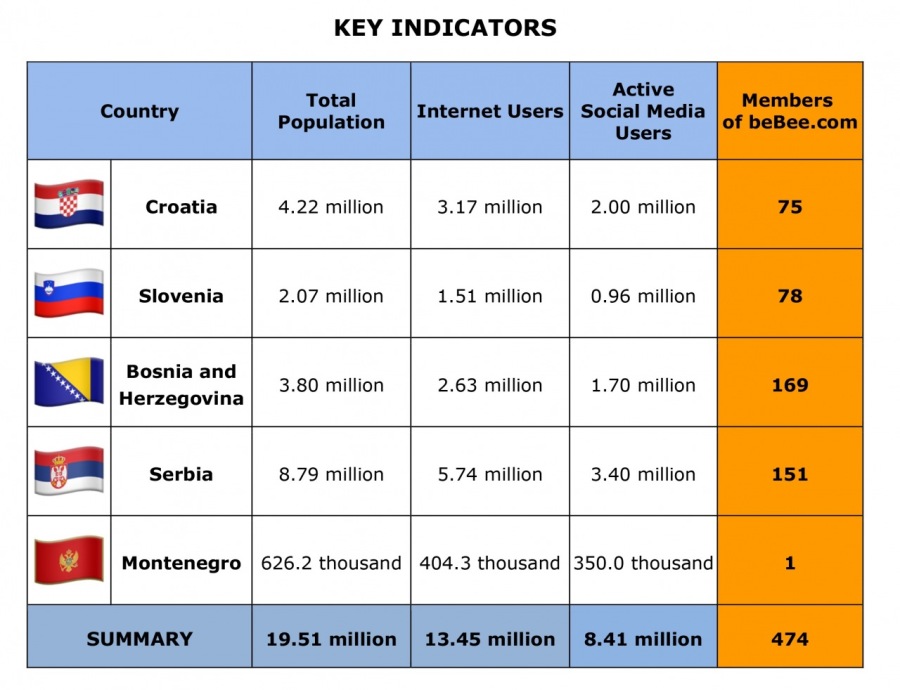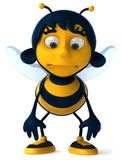 RESULT:
Out of almost 8.5 million social media users in these 5 countries, there are less than 500 beBee members!!
This analysis has shown an incredibly small number of beBee users compared to the total number of users that is constantly growing. As for Croatia, the total number of users has increased by 11% compared to January 2016.

Those 8.5 million users is a great potential that should be utilized with the right strategy. The social media users are eager to try new and exciting social networks such as beBee. But, as things stand now, seems that beBee is not promoted enough in Croatia and these surrounding countries.
I know it takes the time to build a successful network and get followers. The number of users will change radically because the beBee management aims to get 108 million users by 2020. Undoubtedly, beBee will grow and make a difference in the future. I hope the targeted growth will also affect this part of Europe.
I would like that many more of my countrymen and neighbours would join beBee and feel this sense of community that I have not experienced in any other social media network.

I am also looking forward to the possibility of creating the beBee in Croatian hive with the hundreds of active users.
Perhaps 2017 could be the year of change.
----------------------
"""
You have no groups that fit your search